At 30 large this isn't a watch any of us mortals will be buying anytime soon, but the design of the Ressence Type 3 is fascinating enough that you'll want to take a look. First off you'll notice there's no crown; all adjustments are made on the back of the watch, which is actually a series of concentric dials.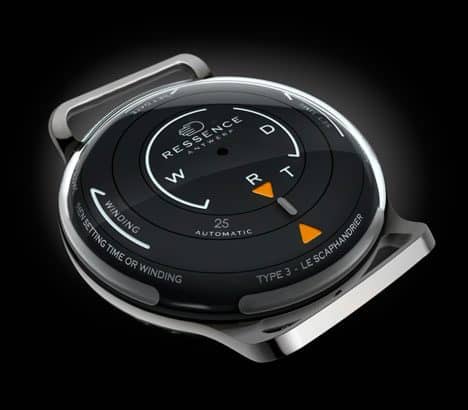 As if that wasn't cool enough , take a close look at the display:
It practically looks like the graphics are projected onto that curved surface, no? Reading the description of how they pulled that off clues you in as to why the price tag is so lofty.
The indications and their mechanisms are mounted inside a bubble crafted from extremely tough, anti-reflective sapphire crystal. The complication and indications follow the shape of the crystal.
The mechanism (28 gears, 57 jewels 🤯 ) is enclosed in an upper compartment filled with a naphtha-type liquid that has a more similar index of refraction to the sapphire crystal than air does. Refraction bends light when it passes from one material to another, e.g. air-to-glass or glass-to-air. With the fluid-filled dial indications, refraction is greatly minimised, which tricks the brain into seeing the dial in two-dimensions rather than three. A thermal valve automatically adjusts for any expansion or contraction of the fluid. For $30,000 I'd like a guy in a tuxedo to follow me around with a flashlight, illuminating the dial whenever I raise my wrist in a dim environment. Instead Ressence uses Super-LumiNova, a non-radioactive, non-toxic photoluminescent pigment manufactured in Japan, for the engraved indications.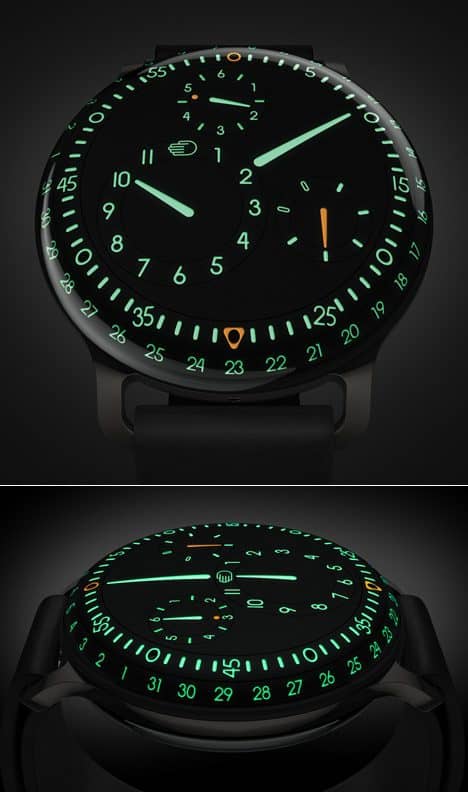 Oh yeah, and they're only making 50 of these.
ᴡʀɪᴛᴛᴇɴ ʙʏ: ʀᴀɪɴ ɴᴏᴇ